2021 Burnaby Minor Lacrosse Club online registration is now CLOSED
GENERAL INFORMATION
Burnaby Minor Lacrosse will be running a skills and drills training season comprised of two weekly practices (one indoor and one outdoor). The season will run from approximately first week of April to end of June 2021. Our format follows the rigid return to play policy that is required of all sports throughout Burnaby and British Columbia. At this point all sports do not have authorization to have practice scrimmages or full competition with in house games or against other clubs. The skills training will be run by certified coaches, always following the Provincial viaSport return to play policies. We will be waiting for the LMMLC, BCLA, viaSport and ultimately the Provincial Health Authority to allow a return to competitive play before we can adjust our registration to include this. If competitive play begins (Phase 3 approval by PHO), additional fees will be collected. The additional fees will depend on the length of the competitive play season.
FLOOR TIME ASSIGNMENTS
No indoor or outdoor floor times for divisions/teams are assigned at this time. We must wait until we know the number of registrations before assigning floor times to groups. If your child has other activities on certain days/times, please enter that into the comment box when registering online. We can't promise certain times, but we try our best to accommodate where possible.
NEW PLAYERS registering for the first time with Burnaby Minor Lacrosse MUST provide 2 proof of Burnaby residency. eg. Photo or scan of driver's license, utility bill, or lease. Please email a photo or scan to the registrar at registrarbmlc@gmail.com. New registrations will not be accepted without proof of Burnaby residency.
NEW PLAYERS to Burnaby Minor Lacrosse have the option of purchasing a new player lacrosse stick at a discounted price of $20. Due to COVID-19 the new player sticks will be given out once the season is about to begin. All new players will be contacted before the start of the season and given the option to purchase a stick.
Discount Information
- Regular price for two oldest children. $100 discount for each additional child.
- FULL TIME GOALIES receive a 50% discount. Please pay full amount and contact the Registrar at registrarbmlc@gmail.com to receive your 50% refund.
Please read carefully all the notes and comments included on the first page of the online registration. At the end of the process it will produce a receipt to print. You will also receive an email confirming registration is complete. If you do not receive confirmation of registration please reply to this email. There are some mandatory fields that must be filled in. I would appreciate parent's information fields being filled in with as much information as possible to make contacting you easier for myself and for team coaches and managers.
If you are a graduating midget boy or junior girl you do not register with Minor Lacrosse. Once registration for the 2021 season is complete I will delete this current distribution. Only registered players in 2021 will continue to receive my emails. Please opt out below if you do not want to receive further emails.
There have been some improvements made to the online system.
  - If your family is registering more than 1 child please register them together and be billed one amount rather than separately. Choose "register another player" before entering in the mother/father information during the process to receive one statement.
- If your family is registering more than 2 children each additional child will receive a $100 family rate discount. Be sure to register them using "register another player" so the discount is calculated online and no refund is necessary.
Please be sure to enter in the correct birth year when registering online. The birth year determines what division your child is in and the correct amount of the fee.
There will be NO in person registrations due to COVID-19 restrictions.
Please register early! Spots are not guaranteed after March 15, 2021 or once teams are at capacity. Due to COVID-19 we are limited to the amount of players on lacrosse floors.
BCLA FREE Concussion Workshop
Monday, May 10th and Thursday, May 20th at 6:00pm (1 hour 20 min)
The BCLA will be running a rebroadcast of the SportMed Concussion Management Training Session on Monday, May 10th and Thursday, May 20th at 6:00pm (1 hour 20 min).  This will allow those who were unable to attend the LIVE session an opportunity to receive the same concussion training and earn the SportMed certificate.  These Zoom Webinar sessions are FREE and are limited to 100 participants.  If you are a member of an Association and have not taken a concussion training course in the past (in any sport), then it is recommended that you attend.  One email address per participant.
This session will fulfill the concussion portion of the BC Lacrosse Association's General Operating Policy, Section 16, Subsection 16.04.  The policy states 'All Teams must have a designated person responsible for initial concussion/head injury assessments during all practices and games.  In addition to having taken a first aid training course, this designated person must have competed a concussion management course and be capable of making an assessment of a concussion/head injury at the time of an incident (this does not need to be the same person).
The course will provide:
Introduction to concussions
Key challenges of concussions
When to suspect a concussion
How to manage a concussed athlete
How to tackle the somatic, cognitive and neurobehavioral signs and symptoms of concussions
Risk factors with not reporting the injury
Areas surrounding the return to-sport decisions
And more…..
If there are any questions during this Rebroadcast, they will be recorded and sent to SportMed in order to create a general Frequently Asked Questions sheet.  These FAQ's will then be mailed out to attendees.
Once this webinar is completed, a link will be emailed out to you with the final online evaluation link.  Once the evaluation is complete (80% pass) you will receive your Certification of Completion.
Registration
Monday, May 10 – https://us02web.zoom.us/webinar/register/WN_d2bdKBeISkqVN0mvBgQqLg
Thursday, May 20 - https://us02web.zoom.us/webinar/register/WN_9yui4RTkTguCD1i4fmm-sg
Due to the need for trained individuals, the BCLA was excited to team up with SportMed BC to offer a Concussion Management Workshop for FREE to our members (parents of the BCLA athletes are also considered members).  The workshop was limited to 100 registrants, but we were able to license the recording of the session.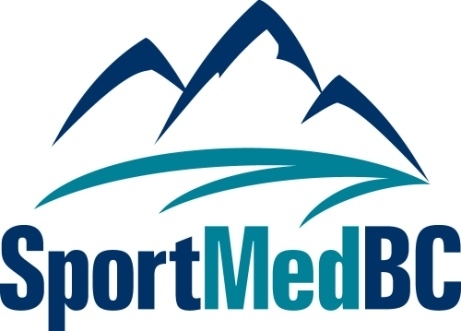 SportMedBC Sport Safety: Concussion Management Workshop
This 1.5-2 hour workshop is led by an experienced health care practitioner (ex. Athletic Therapist or Sport Physiotherapist) and focuses on sharing the latest medical and scientific information about brain injuries, sport risk factors and sport related concussion management guidelines.
The course will provide an introduction to what a concussion can be defined as, and how it can occur. It also addresses the key challenges of concussions: when to suspect a concussion, how to manage a concussed athlete and how to tackle the somatic, cognitive and neurobehavioral signs and symptoms of concussions. These may present themselves in a variety of unusual ways that all must be taken into consideration when managing any head trauma.
Next, the issue of properly addressing and reporting the injury is tackled and the risk factors associated with not reporting the injury and proper concussion management are addressed; such as the possibly catastrophic secondary impact syndrome.
Participants will review on-field assessment techniques, including the use of the Concussion Recognition Tool-5, Sport Concussion Assessment Tool (SCAT5) and a review of current 'red flags'. Finally, the area surrounding return-to-learn and return to-sport decisions will be explored, and what the roles of the athlete, parent, coach, teacher and athletic trainer are in this process. There is also a section which talks about concussion prevention strategies, and a list of valuable resources is provided. The workshop will ensure that there is ample time for specific questions from the audience.
SportMed Concussion Management Workshop - PowerPoint PDF
Once you have viewed the entire video, please email Dave Showers at dave@bclacrosse.com to get the link for the final online evaluation in order to get your Certificate of Completion (80% to pass).
________________________________________________________________________________________________________
Congrats to Brad Romano our 2nd Vice President  - awarded the Field Spirit Champion for Burnaby Devils Field at the 2021 Field Directorate Special Session held April 10.
__________________________________________________________________________________________________
Emily Lavin Player Sponsorship
In December 2020 Burnaby Minor Lacrosse lost one of our own when Emily Lavin passed away. Emily was an avid athlete in many sports but lacrosse was her favorite sport.
In Emily's honour, each year the BMLC will sponsor a player that would not otherwise be able to participate in lacrosse.  Always remembered.....always missed.

________________________________________________________________________________________________________
2021 BCLA Scholarships and Bursary Info
The 2021 nomination forms for the Wayne Goss Scholarship, Dorothy Robertson Bursary, Ted Fridge Scholarship and Gene Regier Memorial Scholarship are now posted on the BCLA website.
The deadline for submission is Thursday, June 3, 2021 at 4:30 PM into the BCLA Office.
The direct link to the nomination forms:
http://www.bclacrosse.com/forms.php#scholarships
_______________________________________________________________________________________________________
Lacrosse after Minor….
So, you've now completed your time in the Minor ranks of Box Lacrosse and the next level is Junior Lacrosse.
Junior Lacrosse falls under Senior Lacrosse (you were under the umbrella of Minor Lacrosse from mini-tyke to 16U). Junior is a five-year program comprised of Junior A, B1 and B2 tiers.
Junior A is the top level in Junior and the championship is the Minto Cup.
Each Burnaby Junior (A/B1/B2) level has try outs and an email will go out with information on when/where starting with A try outs. If you don't wish to try out for A but do want to try out for B1/B2 you can be put directly onto the B1 or B2 try out list.
There will be a Junior A team staff/coach/player/parent meeting in the new year in the Lakeview Room inside Bill Copeland Sports Centre where all are invited and can ask questions and listen to the coaches discuss the upcoming season (all depending on Covid).
Junior A practice twice a week and games (as scheduled). Junior B1 & B2 practice once a week and games (as scheduled). A/B1 teams travel to the Island (Victoria/Nanaimo) via bus with the team for those games (a per diem is given to each player for food).
There is a fee to play and that information will be sent out to all players by tier (A/B1/B2) but if you obtain the minimum level sponsor then you don't need to pay the fee (as it's covered in the sponsorship).
Team shorts, dry fits & golf shirts are given to each player on A & B1 team (B2 gets shorts/dry fits). Jerseys are provided for the season to all teams. Junior A team jerseys are handled by the team (home games hanging in the dressing room/away games brought by the equipment manager-all are laundered by the team). B1/B2 players receive a home and an away jersey and are responsible for bringing to games and laundering them after each use (must be returned at the end of the season).
Please contact Deb Heard (debheard@shaw.ca) with any questions and to be placed on any of the three Junior try out lists.
Show Our Sponsors Some Love